The Bandit Page
So who, you ask, IS Bandit? Follow this link to get the whole story. Suffice it to say that my daughter's pleadings for a dog stirred warm memories of my own childhood companion, whose loyalty was truly exemplary, even among canines.

Enough of that for now. This page was going to be very temporary, but I conducted an experiment posting hymn files in MIDI format on the web. There are roughly 320 of them. Empirical data gathered during experimentation demonstrated a surprising level of interest. You can see the hymn pages by following this link, which also provides access to the words to most of the hymns. So this is still here, and probably will be for a while to come.

Here are some sites I like to visit: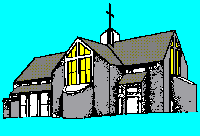 The church I attend, Bear Creek United Methodist Church

My Collection of Methodist Hymns in Midi format.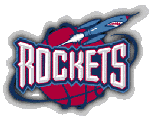 The Houston Rockets!! (Two guesses who's my favorite team)